A ONE-OF-A-KIND PLACE TO STAY ON EARTH

Private Wilderness Luxury Lodge In Swedish Lapland

Welcome to life at 66 degrees North. From the endless midsummer nights with its lush green forests to the mythical Northern Lights in the colorful autumn or a magical white winter. With no light, sound, or air pollution, this is a place where you can disconnect from the outside world and experience untouched nature in its purest form.
Loggers Lodge, a remote, exclusive-use cabin, where attention to detail is paramount and warm hospitality from passionate owners characterizes every moment.
Whether you want a unique romantic stay as a couple or fun and valuable quality time with your family, this is where memories are created and remembered for the rest of your life.
"Thank you so much for making our honeymoon the best we could ever imagined!"
Read More »
"Once again, everything was perfect and we feel blessed to have been here for these past days!"
Read More »
"What more can we write that we haven't already said – our stay at Loggers Lodge has been magical!"
Read More »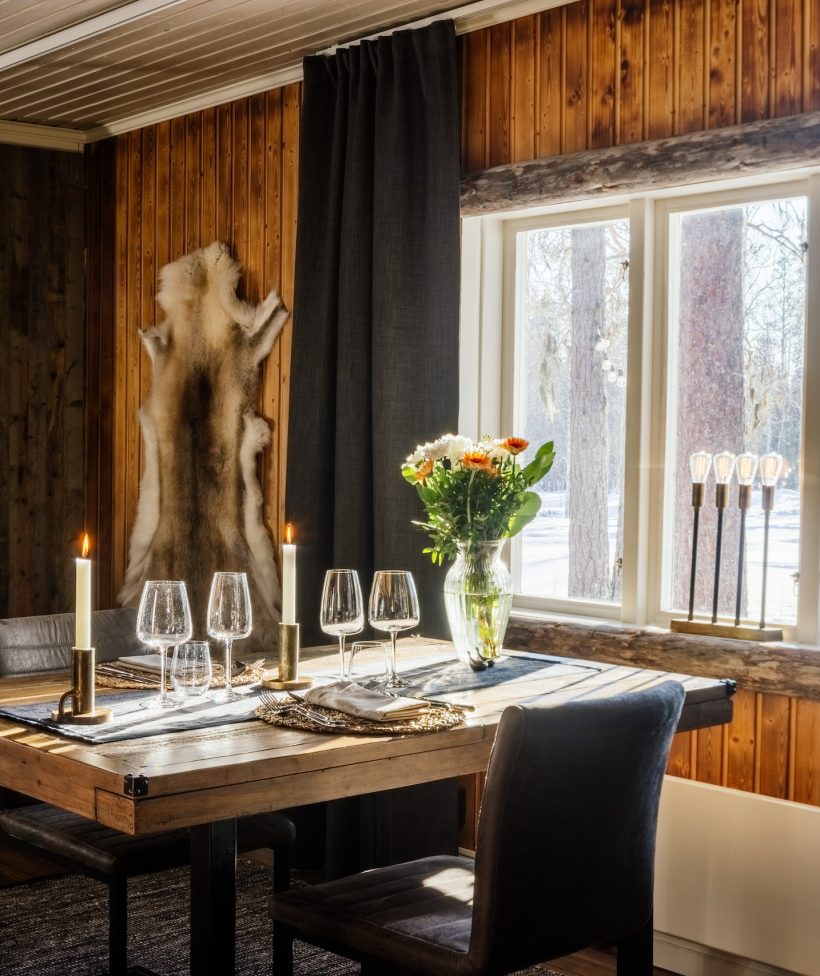 Loggers Lodge Private All-Inclusive Packages